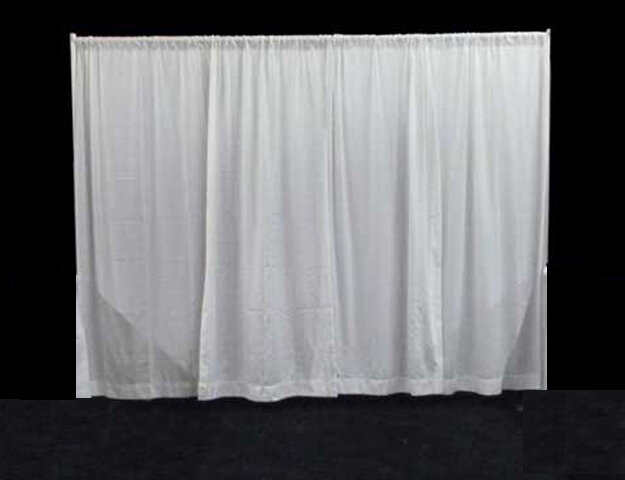 PIPE & DRAPE PER LINEAR FT.(OFF WHITE)
Pipe & drape is priced per linear ft. e.i. Every foot of width rents is $3.95.
In order to obtain an accurate cost you must measure the width of every wall you want to cover individually.
(***Please note that each individual width cannot be less than 7' wide, there is no max width***
When selecting a quanity above simple add all the widths together to get the total amount of linear feet needed.
As you proceed with the rental process you will come to an "customer notes" section. Please detail the breakdown of how many individual sections are needed and the width of each section.
We also carry drapes 12ft High in white. Pricing increases to $4.50 per linear ft